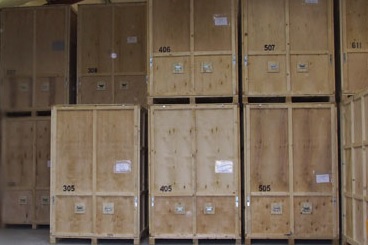 You might have finally decided to move to a new place. This is a very common practice followed by people from ages. people consider shifting or moving from one place to another as a part of their normal life. Something which is common with every person's experience of relocating to a new place is storing of their belongings safely. It is not fun at all!
There are several things that you need to keep in mind to ensure the safety and security of your belongings. However, if this is your major concern, stop taking much pain and hire Removalists NSW. We are a team of professional removals who help you throughout your moving process. With us, your search for storage removalists Sydney will definitely come to an end.
Get Cheap Storage Services with us
Removalists NSW is a cheap and reliable company which is serving its customer for a long time. We are not new in this field so we know how to help our customers in the shifting process. We understand that you want a secure and safe storage facility so we are always ready. For us, the most important thing is to keep your belongings safe with us.
This is possible only because we have a highly experienced removalists team who understand the importance of your belonging. Although we provide our services at cheap rates, we take no risk with the security of your storage. You can give us a call to see our working anytime.
Know about Our cheap storage services
Are you looking for a cheap yet quality storage service in Sydney? If yes, you are in the right place. We are here to help our customers so that they can experience a happy movement to their new place. we have made happy customers from past many years and they have still maintained trust in us. This is the reason which motivates us to work for the convenient of our customers.
Whether its a permanent movement to a new place or renovation of your home, we will provide cheap storage service to you. Moreover, you can also ask for our services for storing your business inventory.
We have different storage options available for different customers according to their needs and requirement. You can also contact us for any short term or long term storage of your belongings. Get help from the most reliable furniture storage in Sydney. Come in contact with us today!
What storage facilities we provide?
Shipping container: You can safely store your furniture and other important belongings at our shipping containers. You can keep your storage with us as long as you want.
Self-storage: when you are shifting or renovating your home there are many valuable items whose safety is your major concern. Even you cannot trust your friends or relatives in this case. So, taking our self-storage facility can be the best option if security and safety is a major concern.
Short term storage: when you are moving to a new place, you can store your valuable items for short term with us. We have trained professionals and they take care of your belongings personally.
Long term storage: if you are traveling for a longer time period, you want a tension-free traveling. So you can safely keep your valuable belongings with us. In this way, you can enjoy your traveling in a more better way. A relaxing traveling experience will always make you remember us.
Storage units: you can take your personal storage units to keep all your belongings safe from damage during transit. If it is an interstate movement of damage to your valuables are more. So for a better move keep all your belongings is safe with us.
No matter what kind of storage service you need, just have a talk to our customer support team and tell them about your needs. We offer customized service to our clients so that they get everything according to their requirement. This has really made us the most trusted storage removalists Sydney.
Why choose us?
Convenient storage facilities: Major reason for choosing us is the convenient storage facilities we offer to our customers. we do not have a single storage facility option because we understand that different customer has different needs. So you can hire our services according to your convenience.
Same day service: We value our customers so we offer service. We understand how difficult it is to keep your belongings with a stranger. But our services will surely impress you. One of our service members will come to your place to collect the items you want to store with us. This is the best part of our services.
Superior safety: When you are keeping your belongings with us, you must be having a safety and security issue. But we make sure that all your furniture and other precious items are kept with superior safety. We have a team of highly expert and trained professionals. We provide high standards of security to make sure all your belonging is kept safe.
Keeping the environment safe: We are known to offer quality services but not at the cost of our environment. We are highly committed to offering hundred percent recyclable material and energy-saving facilities. Also, the fleet system is energy saving that produces less pollution. In this way, we also contribute our path towards the environment.
24/7 availability: we understand how busy you can be during your movement from your old place to the new one. You can be busy during the days. Therefore, we are available for your assistance 24/7 a day. So, you can call us during the night times when you are free and ask for our assistance. That is why we are the best interstate removalists Sydney.
So, because of all these reasons, you must choose us. We provide you cheap services without compromising the quality and our professionalism. If you still have any doubts regarding our services, Call us now!