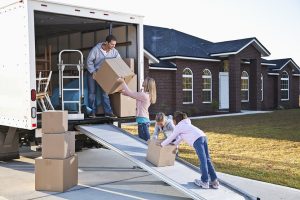 Removalists NSW can help you by providing the best backloading service. No matter whether you are moving in the same city or it is an interstate move, we can help you throughout your moving process. If you are in search of a promising as well as leading backloading removalists in Sydney, Removalists NSW can be trusted.
Our major goal is to provide high-quality services to our customers at affordable rates. Moving can be a stressful experience for every individual, but our experts work hard to ensure that all your stress is removed.
Looking For an Affordable Backloading Removalists?
Backloading is an excellent way to move your small or less important backloads. For instance, you can use backloading services for any eBay purchase, moving one state to another for study purpose, moving your furniture interstate, relocation for a temporary purpose, interstate job transfer, etc.
The above-mentioned services are just a few common backloading services. Perhaps Removalists NSW can provide you assistance while moving interstate. Moreover, you can also contact our backloading removal service team for larger moves, say, complete home removal.
What exactly backloading is and how does it work?
Backloading generally refers to the sharing of transport space in a loader while it is returning back. This service is generally a great help for those who are short by their budget. As the loader or truck is all set to come back to its destination, you can transport your important furniture, container or boxes at cheap rates.
When to consider our backloading removal service?
Generally, people are interested in taking backloading services when they are moving interstate. If you are looking for Backloading Removalists Sydney, you can contact us anytime. We are the most affordable backloading service providers not only locally but also interstate. So, no matter whether you are moving locally or it's an interstate move, hiring us is a wise idea.
Book a backloading removal service and pay for only your used space
Moving is always stressful and tiring because you have to do a lot of packing and unpacking. But this is not a major concern of most of the people. If you have a small load that needs to be a shift from one state to another, you can be in a state of great disappointment when you are charged for the whole truck. In this way, you are compelled to pay for the space of van which you are even not using.
However, backloading comes as a savior in this case. Backloading service is made for those people who have small loads and do not want to spend more money by hiring the whole truck. The main aim of backloading is to fill the truck with furniture and boxes of different clients who are moving to the same state. In this way, you are paying only for the space used by your own belongings.
Many people were not ready to accept the idea of backloading in the starting, but the benefits it offered to the customers, as well as the removalists company, increased its demand. Removalists NSW has an experienced and highly trained backloading team who take care of your precious belongings. We offer world-class services to our clients so that they never feel that their precious belongings are shared with some strangers for a long distance.
Till now our customers have shown a lot of faith in us and this is the reason that we are the best removalists Sydney to Melbourne. We help you in moving your load to your destination without any complications. Also, we help you in saving significantly.
So, if you are also the one with little possessions, you must take our backloading service. In this way, you will be able to cut cost as you will be paying only for the space you use. This can be surely a great idea for moving your possessions interstate. Therefore, you must come in contact with us and let us know how much load you have. Our professionals will give you the best advice for your movement.
How To Pay Less When Moving Interstate?
Shifting from one place to another is always tiring. Apart from that, it can cost you a lot. Therefore, backloading service can be used to save your hard earn money largely. Taking our backloading service will help you in a way that we will charge you less and you will be able to save a lot. If you are looking for cheap removalists Sydney, luckily you are in the right place.
Interstate Backloading Advice
You are advised to book our company in advance to get the best services
Once you confirmed your move with us, start doing the packing
It is important to label all the boxes to protect your precious goods
Don't forget to check your insurance cover when all your stuff is in transit
Don't forget to look for the nearby takeaway