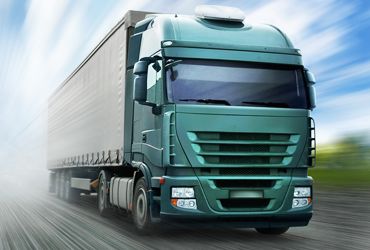 Most of the people don't want to go for an interstate move because of the troublesome shifting process. However, to help you in making a stress-free movement Removalists NSW are always ready. We provide affordable interstate moving services to the people who wish to relocate from one state to another. we make sure that all your belongings are transported safely.
Whenever you are moving from one state to another, it is a big move. You need to carry all of your belongings, precious item and even the most fragile ones with you. So, planning to shift all your belongings on your own can become the worst decision of your life. Therefore, hiring our reliable services can make your interstate move exciting and happy.
To convince you in a better way, let's have a look at the benefits you can get from hiring an interstate removalist.
The shift of responsibility from owners to professionals
Once you hired the services of removalists, your major responsibilities related relocation ends. All the important task are performed by our professionals. Thus, you can be relaxed did during the entire relocation process. We will wrap all your items, organized the vehicle for shifting and load all your stuff. Once you reached your destination, unloading is also done by our professionals.
Safe and Secure Interstate Removalists
The next benefit you can get from our professional is the complete safety of your belongings during the transit process. We have a team of highly experienced persons who will transport all your belongings safely to INR new place. Also, loss of any stuff during the transit does not cause any loss to the customers because everything is insured.
Still, our professionals put their maximum effort to bring all your belongings with extra care. In this way, nothing is damaged or chances of spelling of precious items are also minimal. This is the biggest advantage of offering our services.
Shifting by using modern technology
Another benefit of hiring Sydney to Melbourne removalists is that we make use of modern and advanced technology. because of this reason we are regarded as the most reliable removalists in Australia. Also, we make our full efforts to keep on learning about new strategies and methods of easy relocation.
These are only some of the benefits you get from professional movers. You can expect many more.
What are the services you receive from the professional interstate removalists Sydney?
All your Belongings Are Insured With Us
When you are giving the authority of safeguarding your valuables to someone whom you don't know is a big thing. Shifting your belongings from one state to another is such a tricky task that many times you don't trust yourself. But we offer one of the best removalists services because of which people trust us. we make sure all your valuables are insured with us.
We offer you multiple coverage options so that you can get insurance against any loss or damage of your belongings. The guarantee given by professional removalist is the biggest protection of your items. So, you need not worry about any kind of loss during transit. We make sure all your furniture, appliances and other valuables are kept with safety.
Assembling of
Most of the people find it annoying to assemble all the furniture and other items during an interstate move. They even don't understand from where to start the packing. Don't worry, our local and interstate removalists will do assembling of furniture for you. We will dismantle every belonging and reassemble once you reach your new location.
So, by giving all your responsibility for assembling and reassembling your furniture, you reduced a big tension. You can pay attention to some other important tasks or simply enjoy the experience of moving to a new place.
Professional Packing
When you decide to do the packing of your material on your own, chances of during a sit increases. Perhaps, when that work is done by professionals everything is done with perfection. Our Packers and movers team is highly experienced and have years of knowledge in this field.
Also, they know how to safely pack your belongings and transport them to your new location. By hiring our services today, you can make your interesting relocation the most enjoyable journey of your life.
Customized Interstate Removalists Service
Our professionals understand that the needs and requirements of every individual are different, so we offer customized service option. It is a challenging task but our professional removalists handle it with perfection. Regular training is given to the removalists so that they can deliver the best services to the customers.
Also, our professionals are working for several years and they are familiar with handling every client's requirement with ease. They can easily move your piano downstairs, they can bring heavy furniture straight from the balcony, etc. In this way, they help you in every possible situation.
Early Pacing Of The Move
Only professional movers can manage time. They know how quickly they can they pack, load and unload your items, so they give to prior time information. In this way, you can make further plannings.
This makes our professionals the best interstate removalists Sydney. Not only our services are limited to this, but we also offer advice to the clients. We help our customers in knowing what items need to be moved first to ensure safe interstate movement.
You can anytime hire our reliable interstate removalists. All you need to do is to contact our customer support team and let them know your requirements. Apart from giving interstate moving help, out helpers provide rubbish removal, furniture removal, office removal, and backloading services as well.
Call us today to hire professional services!