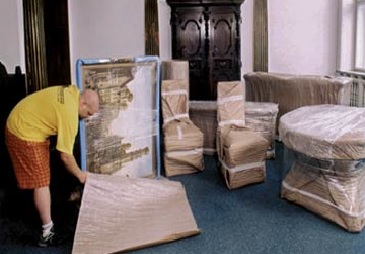 Cheap Home Removalists! Residential relocation is a difficult task. Though everyone has an excitement of shifting from old placed a new place. Meeting new people but the whole packing process can be very annoying and tiring as well. It includes the proper packing of your furniture, wardrobe, and essential household things. along with some expensive decorative material. Therefore you always need to take care of the packing, loading, and unloading of all the stuff. Because their damage can cost you a lot. The whole process of packing and unpacking, rearranging the house is a lengthy process. And must need an expert because you alone cannot manage all these things.
Apart from this, there are several other legal formalities that need to fulfill. At the time of packing which includes an insurance policy, freight expenses custom clearance. Thus, there is no doubt in saying the whole process a stressful and uncomfortable one. There is always in need of professional removalist who can help you with proper planning. Along with ensuring that your staff will be removed safely. Removalists NSW can provide you a hassle-free solution to all your home relocation needs.
Some of the highlighting services offered by Removalists NSW in residential relocation:
*Packing and Moving
*Loading and unloading
*Unpacking
*Insurance Facility
*Transportation
*Custom Clearance
Why hiring cheap home removalists is beneficial for you?
· We offer you a complete solution to the moving of your home from an old place to the new one.
· We also give door to door service with complete assurance of safety, quality, and promptness.
· We are the cheap home removalists but this does not mean that we compromise with the quality and safety.
· We also do all the required legal paperwork for our customers convenient.
· Our professional removalists pack your stuff with proper care. which involves packing, wrapping, and boxing the stuff.
Top reasons for choosing us for the residential relocation process
One of the biggest reasons for hiring us is that we are in relocation specialist. We can help you with a proper plan for the whole relocation. We speak to our customers and try to recognize what they need? and try to work accordingly to show that. we completely take care of their property and are ready to help them in the moving process.
Second, by hiring us for the relocation process! will take the bulk of the weight off from your shoulders. As we all know that the process of moving from one place to another is quite tiring. when you are not involved in this will process you feel completely free. Can invest your time in thinking about other things like the management of things at your new house.
Third, we have a team of experts. who are highly trained in packing, packing, loading, and unloading? and you need not worry about any kind of damage to your expensive and personal property.
Finally, we are always there to help you from the beginning until the end of your resettling process. Moreover, you need not invest much because we are the cheap home removalists in NSW. We reduce your involvement in the relocation process. You only need to sign the documents rest all the responsibility is taken by us.