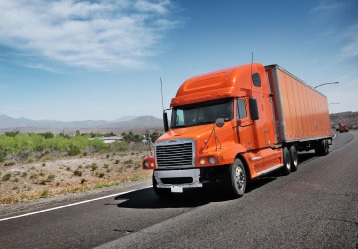 Shifting from one place to a new location is generally a difficult task. If the new location is around 800 kilometers away, it may take 9 to 10 hours of traveling. Shifting your goods including furniture can be difficult to manage all alone. We always look for someone to help us with this transportation. Undoubtedly, we can seek help from professionals to be secure. Long distance journey is usually time-consuming. We need to hire Removalist Company that provide help to do all the work. Like packing, loading and moving process at the easy going.
For any kind of work, we check what is exactly required. For example, you are moving from Sydney to Gold cost. You will be looking for removalists Sydney to Gold Coast. Of course, you may feel it a little expensive at first. Transporting might feel less expensive if you have more items. For small quantity, obviously, it will look too high. There is always an option to solve this issue. For the little amount of material, you can hire backloading services.
Backloading is a simple solution if you have a few things for removal. They will help you in placing your belongings in the truck and transporting it to your new home. You will only be charged for space your material occupies and not for the whole vehicle. You will ask to pay for the floor space used.
Different Reasons to hire Backloading Removalists Sydney to Gold Coast:
Few routes are generally counted as primary but others are frequently visited routes. So backloading services are helpful in such situations. Let's go through a few of the advantages of backloading services:
Affordable services: People generally send goods from Gold Coast to Sydney. When the truck unloads the goods, it is empties and returns. This makes companies suffer from fuel expenses. But gives huge opportunities to local people who want to transport a few items from Sydney to gold coast. They need to book an only place where their goods can be placed. Pickup facility is available and it makes the removal process affordable.
Helpful for the environment: As we have discussed above, the truck is empty when it returns. This also increases fuel consumption. How to help it? It is so simple rather than booking a separate vehicle for transporting cargo. just hire back load trucks. It will not only help you in your budget planning but will also help the environment. Removing other consequences of hiring a vehicle.
Safety measures: While hiring a small vehicle for shifting a few items. you always worry about the safety of your goods. But, by hiring the services of moving Sydney to Gold Coast, your worries can be halved. They transport your goods safely and ensuring timely dispersal of the goods.
Services of Experienced Professionals: We have experienced and skilled team of professionals. We handle your materials with great care. Our effective advises are helpful for the safe perusal of the removal process.
We offer different services to our customers to help them customize. It as per their requirements. Safety of the goods and timely delivery are our prime responsibilities. Whether the route is busy or used often. We always have a solution for your problem to transport the cargo for you people.