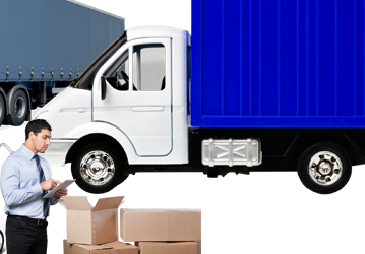 Moving a business needs a lot of effort from your side. But the most important effort needed from your side is to choose the correct commercial removalists. You can hire the services of a reliable company to experience little disruption from your clients and staff.
Hiring Removalists NSW can be a wise choice because our commercial removal services are meticulously planned and executed with perfection. We are the most reliable office removals, interstate removals and school removals in Australia.
The role of commercial removalists Sydney
When you sit and consider different ways of removing your useless commercial items, you need to arrange manpower, transport, and many other things before you move to a new place. But there is a better way, you can contact commercial removalists who can help you in the whole moving process.
Their services can also be used if you want to remove some useless items from your office. Taking help from professionals who are only focusing on commercial removals is always wise. So, if you want to remove items from your storage house, factories, hotels or restaurants, school, shops and so forth, call Removalists NSW today!
Before the move services
The benefit of hiring the best commercial removalists Sydney is that you receive some services before your movement. If you are willing to hire the services of Removalists NSW, you will get some 'before the move services'. One of our surveyors will visit your place to find out every possible detail for your removal journey. You will get this service free of cost.
All you need to know about the relocation process
We have a team of highly experienced and well trained commercial removals who will make your relocation process uncomplicated. They label all your belongings with different color labels to ensure every stuff is kept exactly on the place you want. They will disassemble little fittings, fixtures, flex, and displays. It will be reassembled at your new location exactly.
As our skilled office removalists plan everything before they begin the actual shifting process, things go in a sink. Once the packing is done, we check whether everything is done according to the plan or not. Also, after taking your packaging for loading, one of our removalists visit the place to see that nothing is left in the place.
Commercial removalists Sydney – what all we do?
When you are running a business, you are responsible to look after many important issues every day. For you, planning an interstate move of your store or restaurant can be a big affair. But when you hire commercial removalists Sydney, you can save a lot of time and money. Moreover, we have a team of highly experienced removals, loaders, and handyman for your help.
Some of our highlighting services include:
*Safe shredding of documents.
*If you are busy doing some other important work, our highly efficient team can to complete packing on your behalf.
*Packing, loading, unloading, and unpacking of your items.
*Disposing of all the unwanted office furniture or equipment.
Benefits of hiring commercial removalists
Various options-
One of the biggest benefits you receive from hiring us is that we offer you a variety of optional services that can make your commercial movement stress free. By hiring our commercial removal services you can simply sit and plan other important things for your business. Meanwhile, our professional staff will do all the task on their own.
We will come to your place and start all the packing process on our own. Our expert removalists come with the complete package. We pack your things, load them in the truck, drive them to your new place and unpack according to your requirement. In this way, you get various options by hiring a single service of removalist NSW.
Recourse-
If you plan to move your office furniture and other items on your own, damage in transit will be a big loss. However, when you hire the services of a professional removalist, you get an advantage of insurance cover in case of damage. Professional removalists ensure the safety and security of your valuable items. So, you must hire our highly reliable services today.
When you plan to move your business from one city to another, it can be it a tricky task. There are chances of losses and damages in transit. But if you hire a professional removal company, you will get a claim for all the damages. we have a team of highly talented removalists who take full guarantee of a safe movement of your items.
Flexibility-
Another benefit you enjoy by hiring our commercial removal services is the flexibility we offer. We will adjust to all kinds of schedule as per the requirement of our clients. Also, we have a large team of removalists who can look after your needs individually. We are available to serve you whenever you want. You can also call us in case of emergencies.
Also, our professionals have all kinds of tools and equipment that are required in your case. So, we are always equipped with the things you need in the case of an emergency. No matter whether you are shifting your office in a new location it'interstate move, call us anytime.
Cost-
Many people think that hiring big companies can be a costly affair. It is not true in the case of hiring business removalists Sydney because we come with the most affordable services. Our services include a lot of things which if you plan to manage yourself, would cost much more than what you think. So, you must contact us for cheap and affordable services.
Contact us
You must contact our commercial removalists to avail all the above-mentioned benefits. We will make your commercial removal the most stress-free job you ever did. You are free to focus on more important issues. You can contact us through email or the number given on our website. One of our customer executives will reply and handle your query in the best possible ways.