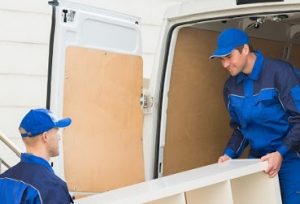 So finally you are ready to move to a new place. You must have mixed emotions right now. One side you must be excited about your new home and on the contrary, you will be stressed because of shifting. Moving your precious belongings to a new place can give you more tension because you want everything in its original condition.
Many people think that they can take the stress of shifting their furniture on their own. Perhaps it is is not a good decision. Taking the help of furniture removalists can be a wiser option. We are a team of professionals who can assist you in shifting your precious belongings with the utmost care.
Your valuable item includes sofa set, cupboards, beds, dining table which is generally made of wood and glass. If you say you can shift such heavy furniture on your own with full care, you are wrong. Hiring furniture removalists Sydney will be beneficial because we have professionals who know how to easily carry heavy furniture with ease. We are doing it from last so many years that it's a cakewalk for us.
Benefits you receive from choosing a furniture removal company
>Keep your furniture safe: We have a team of highly skilled and professional removalists you know how to pack the furniture. Moreover, we also have packaging accessories that keep your belongings safe. We also take care air that no damage is caused to your furniture during shifting, loading and unloading process.
>A Licensed Company: This is also a benefit you can receive from hiring our services. Many times you need to answer local authorities on your movement from one place to another. So you never need to worry if you have hired us because we have all the required documents and license. You can safely move your furniture interstate.
>We are money saver: People think that they are saving their money by keeping removalists away. But you always end up paying much more than what you think a genuine interstate removalist Sydney will charge. When you hire your valuables can be more. So we are a safer option.
>Get a proper listing of your furniture: We have a team of professionals who are aware of their duty very well. Part of professionals makes the list of all the items they are moving from one place to another. In this way, we make sure that nothing is misplaced during the shifting process.
>Protect your surroundings from injuries: You must have seen that during shifting heavy objects, it can lead to two marks on the floor, walls, and edges of stairs. So, take help from furniture removalists because we have trained professionals in our team.
Our Furniture Removalists Sydney Services:
Every person is different in his own ways and so are his needs. Therefore, we provide services to customers according to their needs and preferences. We understand the need for all our customers and provide the removalists services accordingly. Till now we have made a lot of happy customers who call us the best removalists Sydney to Melbourne.
We are best because we understand our customers and provide them removalists service according to their own budget. We have a variety of services to suit the requirement of every customer. Some of our highlighting services are:
Packing and Unpacking Of Your Furniture
When you shifting to a new abode, packing and unpacking is not the only thing you have to do. So, you can give the task of packing and unpacking your furniture in the most reliable hands. We have experienced team who will safely transport furniture, handle your fragile items, and reassemble them in a new location.
Cartons and Moving Boxes
Many customers are happy with our service. We offer our customers with the different option of transporting their furniture. The options we have to include:
Removalist cartons
Picture boxes
Book boxes
Stripped bags
In this way, we make sure that all your furniture is safely dismantled to your new location. We assure you that none of your furniture is damaged.
Contact Sydney Removalists Today!
We told you how hiring us can benefit you in the moving process. Still, if you have any queries or you are not sure regarding the truck size, contact us anytime. We have a highly experienced and friendly customer support team that will help you with all your queries. We wish to make happy customers every time so we take care of quality and concern.
Contact best Sydney removalists in your town for local and interstate furniture removal services!